Register now for the 2023-2024 school year. The registration form and details are HERE!!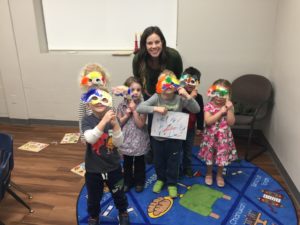 Temple Beth El School for Jewish Living engages students and families in Reform Jewish values, learning, and community. We strive to nurture and strengthen Jewish identity, knowledge, and connection. Our educational program is designed to connect to congregational life through family services, holiday programs, and special events.
Our curriculum is centered on the goals of developing and strengthening Jewish identity, knowledge, and connection. Core content areas include: Jewish values and mitzvot, Torah and sacred texts, Shabbat, holiday, and life cycle rituals, history, Israel, culture and the arts, and spiritual and identity development.
Students in grades 3-7 are encouraged to engage in one on one mid-week Hebrew study with the goals of becoming Bar/Bat Mitzvah and being able to worship confidently in Hebrew.
It takes a community to raise a Jewish child. Volunteers and support are needed to make the school a success. If you have any questions or are interested in serving as a teacher, substitute, member of the education committee or kitchen, music, or library volunteer, please contact Andrea Fleekop, Director of Education, at andreafleekop@hotmail.com.